In Memory
Jerald Sluder
Sluder, Jr., Jerald L. May 24, 1952 - November 1, 2016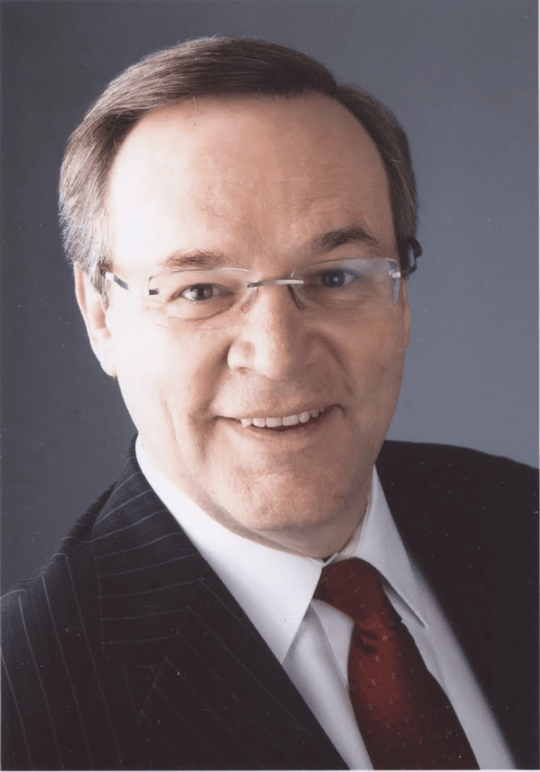 Chief Engineer for Dallas-based Reef Oil and Gas Production Company, Jerald Lewis Sluder, Jr. passed away on November 1, 2016, after a courageous battle with cancer. He was 64 years old.
His memorial service and columbarium internment occurs on Saturday, November 12 at 2:00 p.m., the main sanctuary of The Episcopal Church of the Transfiguration, 14115 Hillcrest Road, Dallas, Texas. In lieu of flowers, financial gifts can be made to the church endowment fund in Jerald's name.
Jerald was born on May 24, 1952 in Tulsa, Oklahoma. His parents, Jerald Lewis Sluder, Sr. and Wilma Jean Parker Sluder, moved the family to Paris, France when Jerald was in the third grade. The elder Sluder, an electrical engineer, guided the technical operations for the world's largest oil services corporation, Schlumberger, based in Paris.
Growing up, Jerald attended French schools and graduated from the American High School of Paris in 1970. He wrote and spoke French fluently. He returned to France many times during his lifetime. In his youth, Jerald studied classical piano, played soccer and tennis.
In 1971, he moved back to the United States to attend the University of Oklahoma in Norman, where he earned a B.S. in petroleum engineering in 1975. Jerald worked as a production and reservoir engineer for oil companies ConocoPhillips, Anadarko Petroleum and Kaiser Energy.
When the oil business began to experience a downturn, he attended Loyola University School of Law in New Orleans and completed a J.D. degree in 1981. He was admitted to the bar in both Louisiana and Colorado and practiced as an attorney for the prestigious firm of Chaffe McCall of New Orleans.
When an opportunity to return to a different type of engineering developed, Jerald pursued and completed a Ph.D. in environmental engineering from Tulane University in New Orleans, earning the doctorate in 1994.
He worked in the field of environmental engineering for the national consulting firm, GZA in Boston, Massachusetts. During his twelve years at the geo-environmental firm, Jerald earned a M.A. in his spare time from the nation's first theological seminary, Andover Newton Theological School in Newton, Massachusetts, merging in 2018 with Yale Divinity School. Jerald's avocation was psychology and religion. As a volunteer, Jerald counseled inmates in prison; was active in The Mankind Project (MKP) and served as an instructor for classes in the Course in Miracles, a curriculum based on the book by Dr. Helen Schucman.
In 2006, he resigned his project manager position at GZA in Boston, moved to the Tulsa, Oklahoma area to care for his father, who was dying of myelofibrosis, a rare bone marrow cancer. He managed the family cattle ranch in Rogers County near Inola for more than a year, helping his mother after the death of his father.
With the oil industry rebounding, Jerald took a position in Dallas, Texas as senior reservoir engineer with H.J. Gruy, an international consulting firm for oil and gas companies. As a licensed professional engineer (P.E.), Jerald completed his career at Reef Oil and Gas as Chief Engineer, where he loved his work and the people at the Richardson-based company at the time of his death.
In early 2008, Jerald met his wife, Sara Ivey, a television producer for the internationally recognized, award-winning creative services company, AMS Pictures of Dallas. The couple married on July 18, 2009.
In May of 2011, Jerald underwent surgery for melanoma skin cancer, detected early with a good prognosis. But in March of 2016, Jerald was diagnosed with metastatic melanoma. He underwent several treatments including gamma knife brain surgery and cutting-edge immunotherapy for melanoma. In late September, UT Southwestern Medical Center doctors detected a melanoma tumor in the spinal cord and performed emergency surgery at Zale Lipshy University Hospital.
On October 17, Jerald entered home hospice care. He passed away at his Dallas home on November 1, 2016. His wife, Sara, was at his bedside as well as Jerald's stepson, Nathan Piller.
Jerald was preceded in death by his father, Jerald, Sr., and his brother, Steven Sluder, both victims of cancer. From both sides of Jerald's family, many relatives are fighting now or have died from many forms of the disease.
Survivors include his mother, Jean Parker Sluder of Broken Arrow, Oklahoma; wife Sara Ivey; stepsons Nathan Piller, Martin Piller and wife Gerina Piller of the Dallas area; daughter Elaheh Forsythe and husband Dr. Brian Forsythe, their children Abigail, Robert and Cameron Forsythe of the Chicago area.
Jerald is survived by two sisters and their families: JoAnn Chesnut and her husband Norman Chesnut of Broken Arrow and sister Suzanne Goy and husband Alain, niece Tina and nephew Sean Goy of the Montargis area, south of Paris, France.
Other family members include nephew Dr. Alain Chesnut, wife Stacey Roth Chesnut and their children, Grace, Ella, Jack and Charlotte Chesnut of Houma, Louisiana; nephew Bryan Chesnut, wife Angela Chesnut and their children, Audrey and Sophie Chesnut of Jenks, Oklahoma; niece Elizabeth Chesnut Burrows and husband David Burrows of Enid, Oklahoma.
Additional family members are aunt Norma Parker Hedrick-Whitehead of Broken Arrow; aunt Florence Sluder Ostrom of Springfield, Missouri; uncle Lawrence "Lefty" and Mary Sluder of Exeter, New Hampshire; Sara's parents Dr. Nathan and Dorothy Ivey of Plano, Texas; sister in law Judith Ivey and husband Tim Braine of New York City and their children Margaret Braine and Thomas Braine; brother in law James Paul Ivey and wife Emily Jennings Ivey of Fredonia, New York, and many beloved cousins and other relatives from Oklahoma, Texas, California, Colorado, Florida and New Hampshire.
Jerald will be remembered for his gentle and kind manner, his love for both Chopin nocturnes and boogie-woogie tunes, which he played with great emotion on the piano; his love of woodworking, knot-tying and gardening. He loved to watch his stepson and daughter in law play professional golf on the PGA and LPGA tours. He studied viticulture and French wine; read mystery and science fiction books; had a large collection of books "For Dummies," and enjoyed dancing tango, east coast swing and two-step with his wife, Sara.
Jerald embraced the theology of The Episcopal Church and was confirmed as a member in 2014. He loved being a member of the Episcopal Church of the Transfiguration in Dallas with his wife and was active in the men's fellowship group of the church at the time of his diagnosis. Jerald believed his death was a victory over disease through his faith in Christ, his savior.
Jerald requests that any financial memorial gift be made to the Dallas Episcopal Church of the Transfiguration endowment fund.